NOVEMBER 2017 – Value-based payment is coming to pharmacy in Canada—and while pharmacy leaders agree that the concept is good, the devil is very much in the details. At the Canadian Foundation for Pharmacy's 2017 Pharmacy Forum. in Toronto on November 21, pharmacists from the U.S. shared their learnings under a value-based care system, and urged pharmacy groups to take immediate steps to ensure they are part of decision-making with private and public payers.
Green Shield Canada (GSC) has already put the ball in motion with the launch of its Value-Based Pharmacy (VBP) program in October. The program is rolling out in three stages, and its impact on pharmacy reimbursement levels will not take effect until sometime in 2019. "The end goal is to improve patients' health by rewarding pharmacies that provide high quality care, and we are committed to working with pharmacy groups to do that," said Leila Mandlsohn, Pharmacy Strategy Consultant at GSC.
While the Forum's panel of representatives for Canadian pharmacy groups listed a number of concerns about GSC's program, they acknowledged that the insurer has opened a window of opportunity for pharmacy to take leadership before other payers develop similar but separate programs. "We applaud Green Shield for taking the bull by the horns and serving as a catalyst for action. We accept the challenge," said Perry Eisenschmid, CEO of Canadian Pharmacists Association.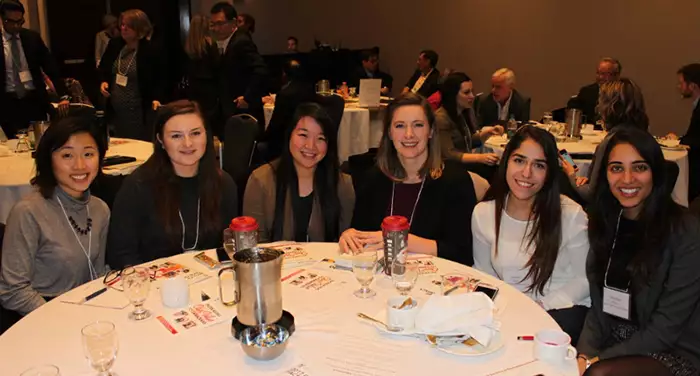 GSC has partnered with Pharmacy Quality Solutions (PQS) in the U.S., a provider of performance measurement services for public and private payers and pharmacies. PQS is a licensed user of the standardized, nationally adopted performance measures developed by Pharmacy Quality Alliance (PQA), a non-profit organization established in 2006 and prompted by the federal government's new Medicare Part D prescription drug plan. Private payers have since also adopted PQA's measures through vendors such as PQS.
"PQA is a neutral intermediary between pharmacy and the payer. This is not GSC creating the measures. This is a process that has been in place for a number of years," said Mandlsohn.
The Forum's Canadian panelists put forward the possibility of a made-in-Canada version of PQA, one that could also draw upon features from other countries' performance-measurement systems. Another option is for Canadian pharmacy groups to join PQA with the aim to develop Canada-specific metrics.
One of the U.S. speakers, however, cautioned against spending too much time debating the current metrics. While refill rates may not tell the full story about adherence levels, for example, they can be captured through claims data and serve as a starting point. "It may not be best for the patient or the provider, but we have to start somewhere," said Joe Moose, co-owner of six Moose Pharmacy stores in North Carolina. The bigger priority, especially since Canada is still in early days, is "to sit down with [the payers] who are making the rules. You want to make sure that if they take away money, they do that to the non-performers. And then they pay more to those who are high performers."
All three of the U.S. pharmacies represented at the Forum—representing a large chain (Kroger), a large banner program (McKesson's Health Mart) and Moose Pharmacy—agreed that the benefits of performance-based payment models outweigh the drawbacks. "Value-based care is here to stay and in the end it's better for patients and it's helping us be better at what we do," said Jim Kirby, Senior Director of Pharmacy Services at Kroger.
"We are really being challenged to shift our business model from distribution to patient-centric, performance-based care," noted Crystal Lennartz, Chief Pharmacist for Health Mart, McKesson Corporation. She added that medication synchronization within an appointment-based model of practice is a key part of the transition. "Medication synchronization is the closest thing we have to a silver bullet. We have increased adherence, decreased gaps in care and created more time for other patient services."
For more on what these U.S. pharmacies are doing in response to value-based payment models, as well as the plans of Canadian pharmacy groups, look for CFP's full Pharmacy Forum report in January 2018 (to be posted on this website).